Key Facts
2018
Becoming more efficient, buying programs for accounting and project managing.
Programming department starts to develop new Android applications for clients in United Kingdom and Denmark.
Expanding printing services (large format posters printing, label printing, roll up printing etc.) and buying Roland printing machine.

2017
Expanding warehouse services and supplying hand works to clients.
Continuing book printing services.
We had designed and prepared for printing almost 30 books.
Buying new printing machine for black and white labels.

2016
New clients in France and Switzerland for printing materials.
At the end of year changing apartments to new.
Buying new printing machine Xerox and adding new services (printing of business cards, stickers, posters, flyers, leaflets, wobblers, brochures, etc.).

2015
turnover in 2015 comparing to 2014 grows double.
expanding sales in United Kingdom creating Airginity Programming company (www.airginity-programming.co.uk).
in 2015 Airginity company was employed
Design department – 4 designers and 5 design interns
Programming department – 4 programmers and 3 programming interns
Hand work department – 3 employees
Airginity services keeps – 3 project managers.
in 2015 was created some beautiful donation projects as:
Grantha web site
Donation Krishna web site
Gauranga web site
Spiritual Warrior printed and designed book
Vedas about man and women printed designed book.
company creates guidelines for donation in 2016:
donate with a services and knowledge's to Gauranga Bhakti Jogas Biedrība
to help and donate for a children with no parents
to help and donate for old people
donate to temples all around the world.
2014
opening programming department. Implement programming works in most know programming languages as C, C++, C#, Java, Java Script, Ruby, Shell, Python, PHP, CSS, Pascal and other well know languages.
starts cooperation in hand works and printing works with a one of the largest pharmacy company in Latvia.
at the Riga, Daugavgrivas street 31b, near to center we had opened warehouse.
opened new office at the front of the Latvian National Library, Kugu street 11, 401 a.
Airginity companies strength are hidden in a excellent team, team in balance, with a people of strong opinion, education, knowledge's and responsibility of the work.
2013
follow us on Facebook .
donation to organisation Gaurangas bhakti jogas biedriba www.grantha.lv (design, layout design and printing services)
prepared excellent Facebook Application contest for Himalaya Herbals. Contest are finished, but simple look you can see here Himalaya Herbals Contest .
prepared first advertising in TV for Himalaya Healthcare, look here in middle quality TV Himalaya Healthcare flash .
hand works now possible more faster, now in our hand-work team working 20 people.
excellently finished Rasa (dairy products brand in Latvia one of the largest dairy companies in Russia – Food Union A/S) project – branding of the bridge, tent and banners strengthen to ground, look here Rasa Bridge Branding .
now follow us Draugiem.lv (Latvian speaking) and Twitter (Russian speaking).
done some excellent job in web pages, created micro page for advertising Himalaya Herbals Czech Republic .
2012
expanding sales in printing in now more than 20 countries in Europe.
expanding hand-work team till 10 people and now possible to offer hand-work services in more faster time.
deliveries all around the Europe.
starting cooperate with new suppliers in Germany and Lithuania.
individual project in design, layout design and printing grows up to 960 per year.
2011
expanding sales for printing and design in to Finland, Switzerland, Sweden and Norway. Working with 15 countries in Europe.
doubling turnover comparing to 2010 year.
2010
cooperation with SIA Unifarma (design, layout and printing services) – one of the largest pharmaceutical companies in Latvia.
more than 400 individual projects
expanding layout design and printing services with new clients from Hungary, Poland, Netherlands, France, Estonia, Romania, Bosnia, Serbia, Spain, Portugal and Lithuania.
2009
cooperation with The Himalaya Drug Company (design, layout and printing  services) – the second largest cosmetics company in India present in EU.
launching the Airginity company.
About Airginity
AIRGINITY TEAM
INDARS BRUVELIS
– EXECUTIVE MANAGER
– Certificate Academy of Management (AFW) (AFW Wirtschaftsakademie Bad Harzburg GmbH)
NAURIS CINOVICS
– ART DIRECTOR
– Doctor of Art (PhD) ART ACADEMY OF LATVIA
JANIS LADIGS
– DESINGER
IEVA STOCKA
– LAYOUT DESIGNER
– Bachelor Landscape Architecture and Planning. Master degree contractor and real estate management (second year)
KRISTAPS KILKUTS
– LOGISTIC AND HAND WORK SPECIALIST
– Faculty of Computer Science and Information Technology (second year)
KRISTINE ROZENTALE
– KEY ACCOUNT CLIENT PROJECT MANAGER
– Riga Technical University (Professional Bachelor in Management of International Economic Relations (last year)
LINDA STRIZNOVA
– DESIGNER
– Liepajas Art University
ROBERTS ROBALTS
– LEADING PROGRAMMER
–  Riga Technical University (Faculty of Computer Science and Information Technology) (second year)
DIDZIS KUZMANS
– PROGRAMMER
Airginity are design, printing and programming company. At the  heart of the company is Indars Bruvelis – a skilled organizer and consultant with in-depth knowledge of effective communications. In a year of 2014, he get a internationally recognized certificate Academy of Management (AFW) (AFW Wirtschaftsakademie Bad Harzburg GmbH). His background in business, design and engineering helps to ensure effective and efficient way of organizing teams of excellent designers, layout specialists, computer programmers and financial experts. From building a project evaluation to the end of your project, he will provide structured and relevant advice and guidance to ensure a streamlined and effective project execution.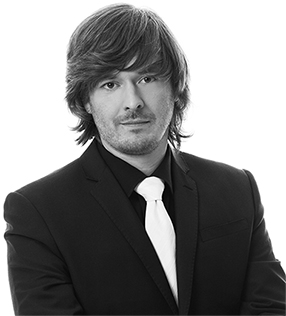 A word from Airginity founder Indars Bruvelis:
We say "love at first sight" or "trust after the first handshake" yet from my experience I believe that it does matter what we say, but more matter is what we do.

AIRBENDER LTD
Reg.Nr. 40203040027
Head office: Latvia, Riga, Tilta street 4-11, LV-1005
E-mail: airginity@airginity.co.uk
Phone Latvia: +371 27709520
SKYPE: airginity
OPENING hours (09:00 – 18:00)